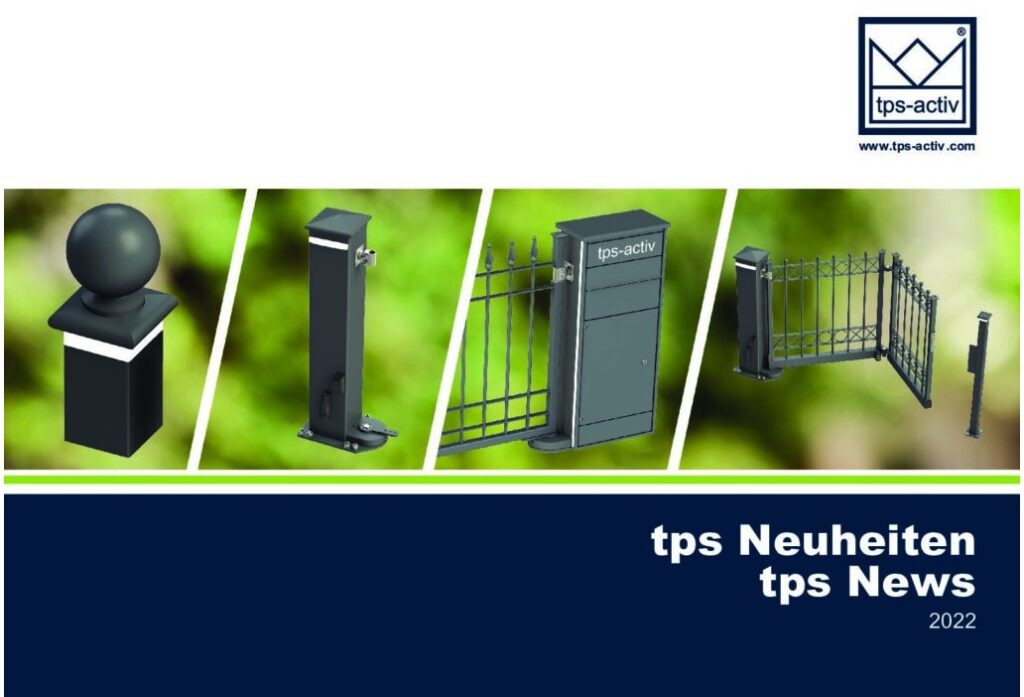 We are pleased to announce our latest products in offer:
• posts with LED lighting
• stainless steel handrail with LED lighting
• post with built-in gate drive
• folding swing gate with a drive in the post
• sliding gate stopper
A short description of all the products can be found in our catalog – tps News 2022.
Further information and helpful documents can be obtained directly from us.
Please feel free to contact us if you have any questions!